Photoville 2019 - Brooklyn, NY
During 2019, I assisted the head curator and co-founder of Photoville with curation of exhibits, collecting print files, and coordinating installation.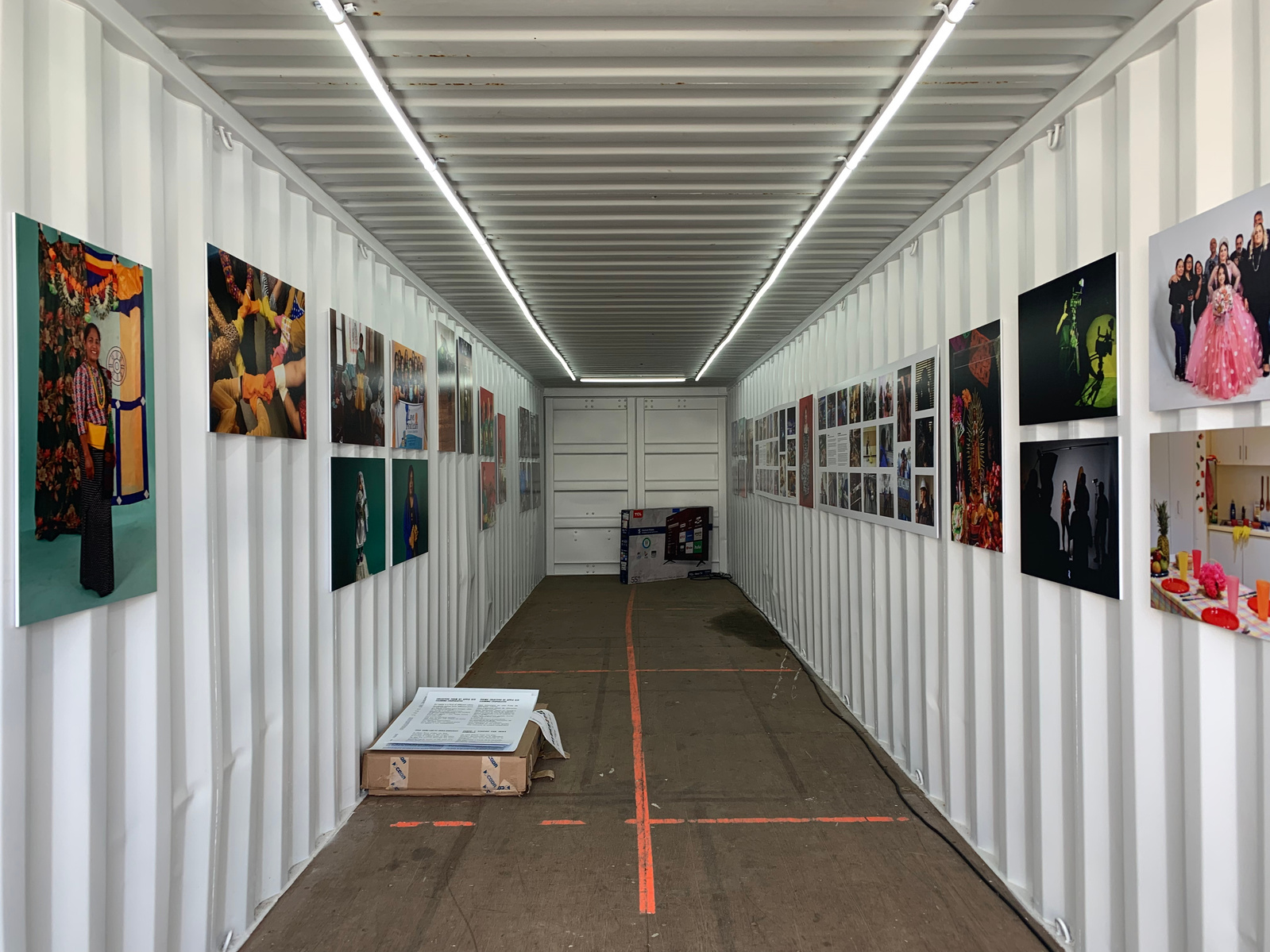 Photoville 2018 - Brooklyn, NY
In September 2018 I curated a container exhibit of Shiho Fukada's work for the Pulitzer Center at Photoville. Photoville is a festival of photo exhibits built within shipping containers. The photographs focused on elderly women in Japanese prisons - a part of her project, "Nowhere Left But Here."
I worked with Shiho to create an exhibition that would emulate a cell - the shipping container worked well for that.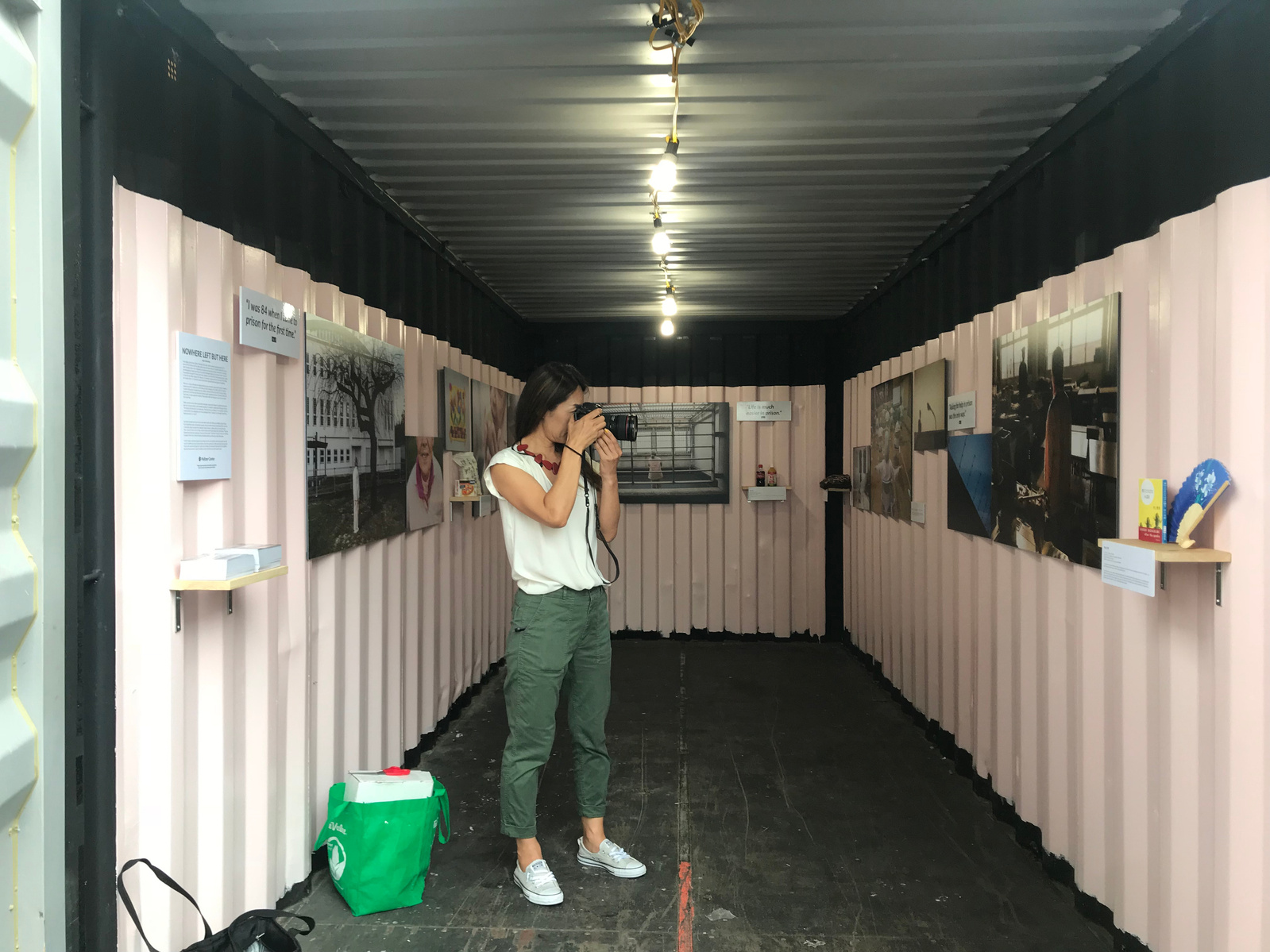 Japan, with the world's oldest population, has been dealing with a challenge it didn't foresee: senior crime.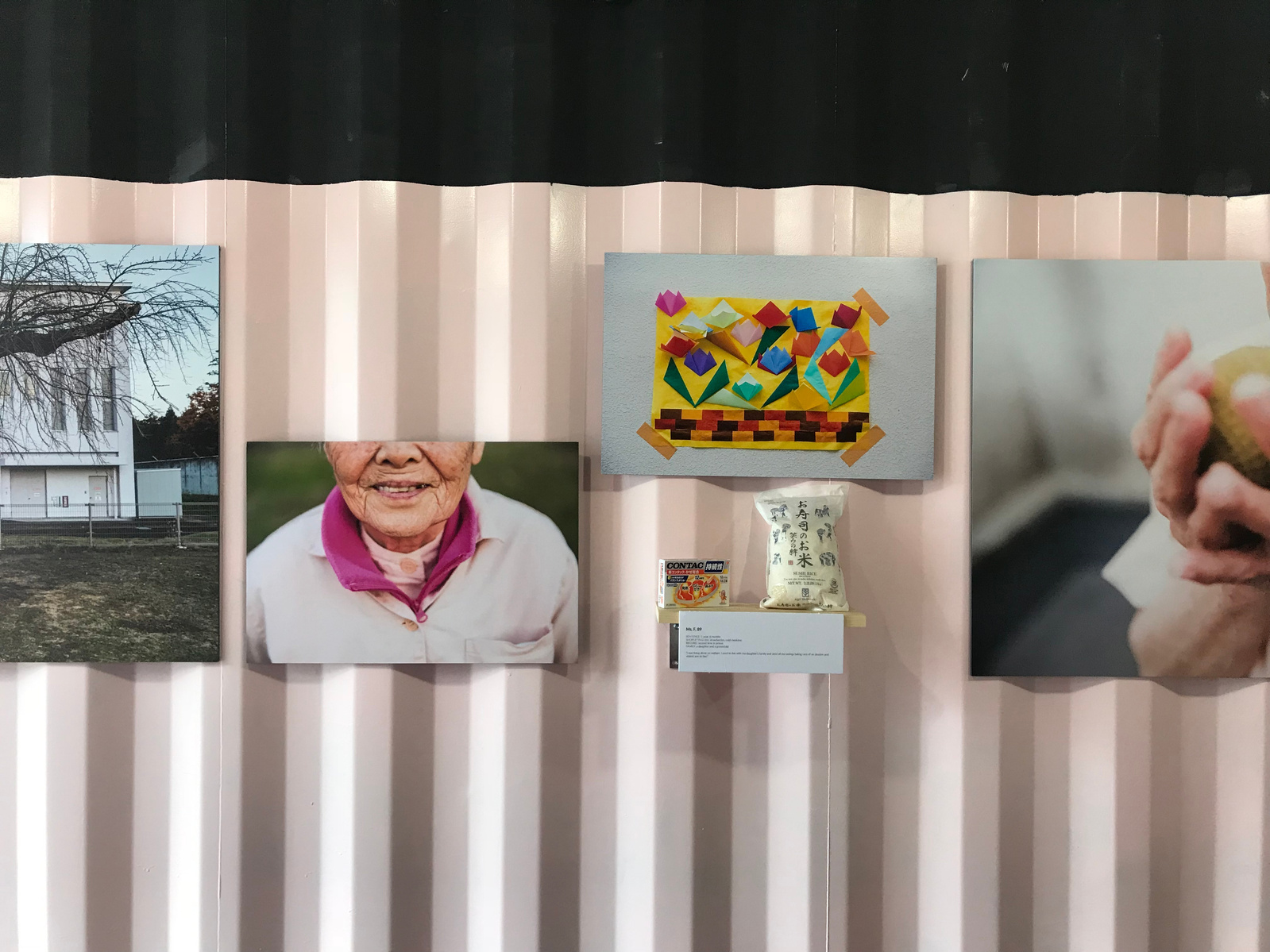 I thought including items that the women had stolen would give context to the situation. A bag of rice, a book, a bottle of coke - many everyday things.
Photoville 2017 - Brooklyn, NY
In 2017, I curated a container exhibit including work from TIME's Finding Home. Journalists Lynsey Addario, Aryn Baker, and Francesca Trianni tell the story of three pregnant mothers and their families in the midst of the refugee crisis. In addition to the images and video, I collected household items to replicate what the inside of refugee tent could possibly look like.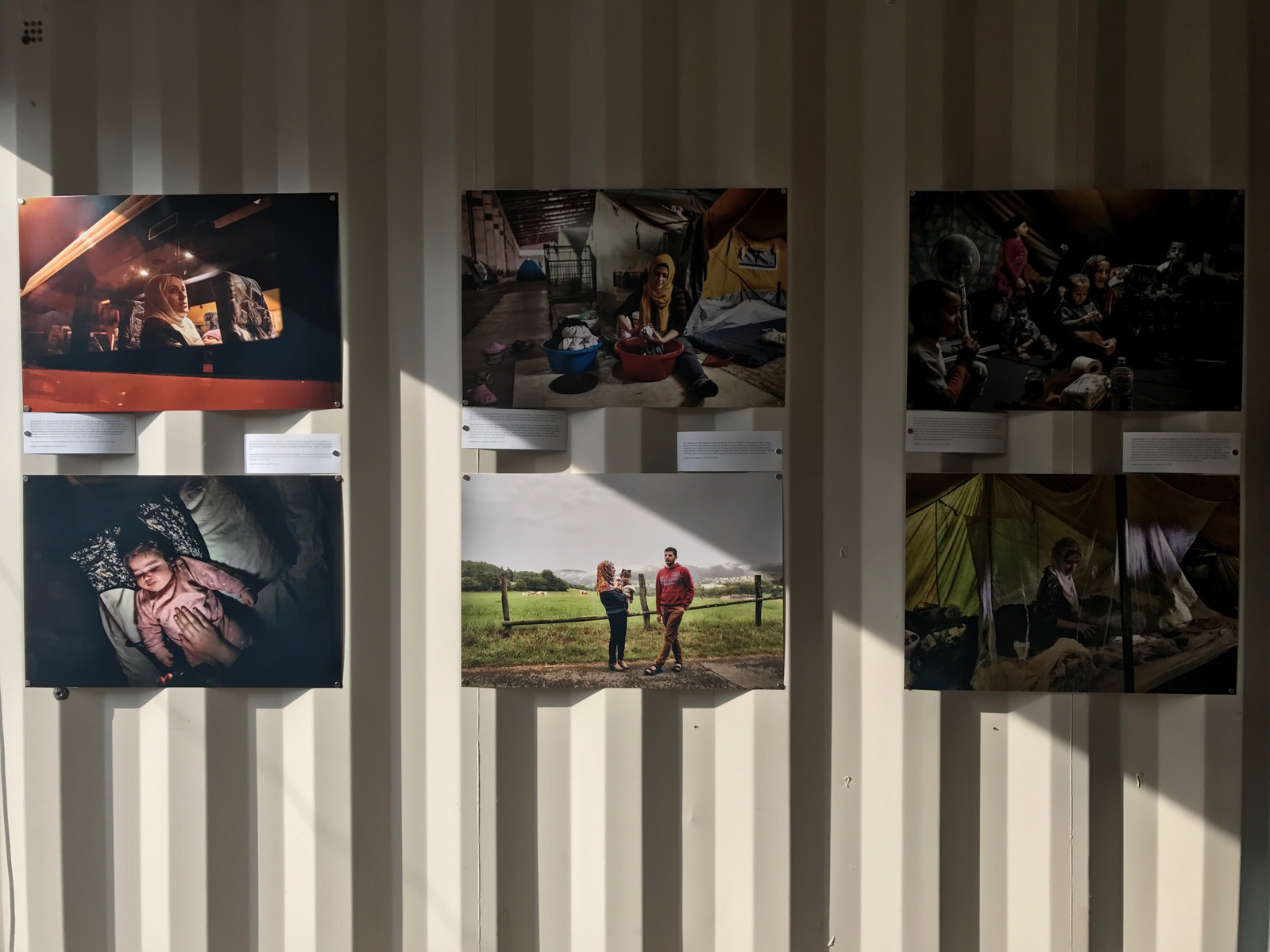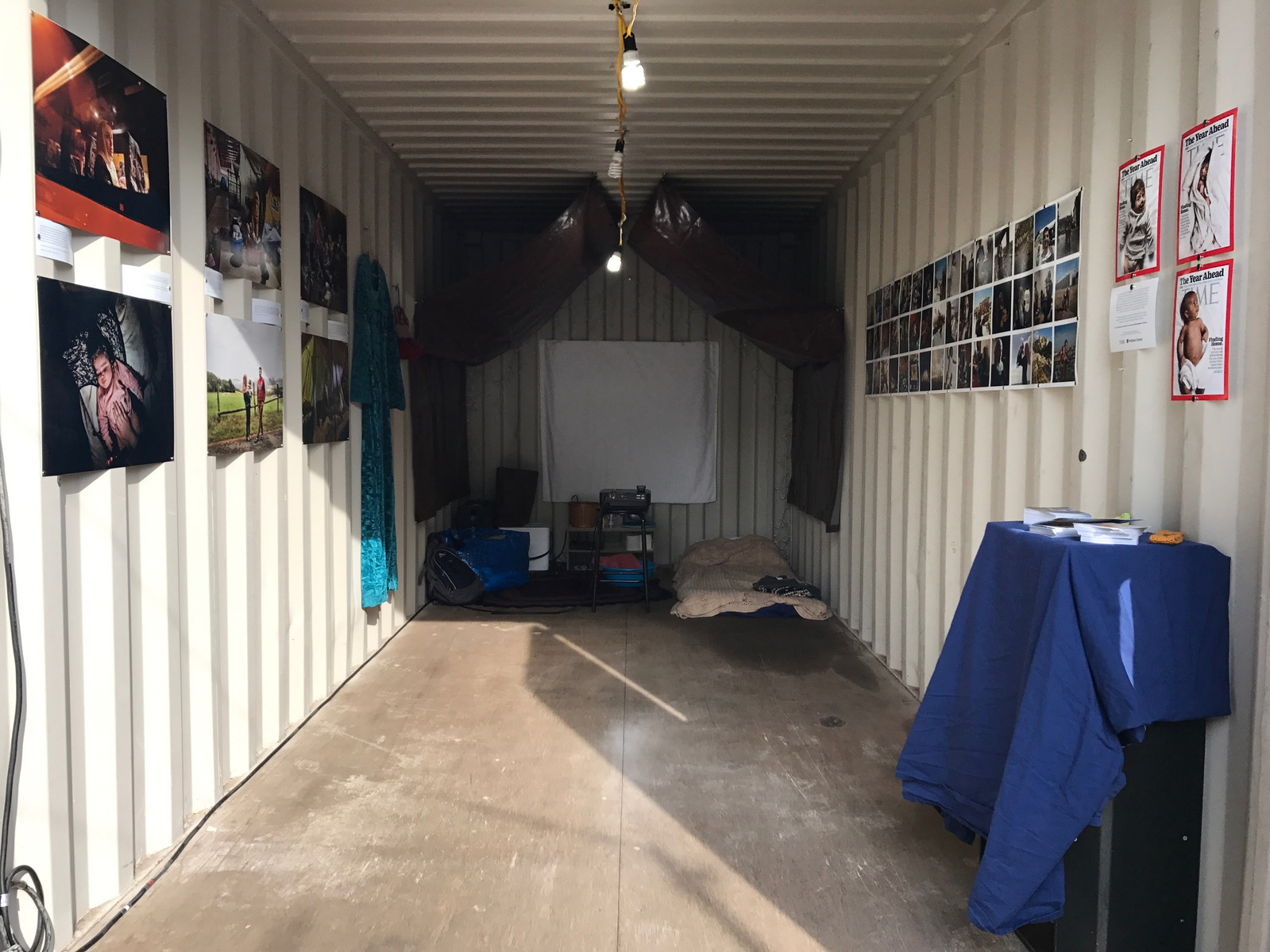 FotoWeek DC 2017 - Washington, DC
I also exhibited TIME's Finding Home during FotoWeekDC. The space was different from the Photoville container, so I had to rethink some of the exhibit components. I got the photos printed on lighter paper and hung them from the ceiling. The space felt open, so I wanted to give people the opportunity to walk in between photos and really interact with the stories. FotoWeekDC is a photo festival celebrating work across Washington, DC.